"Let the elders who rule well be considered worthy of double honor, especially those who labor in preaching and teaching."
1 Timothy 5:17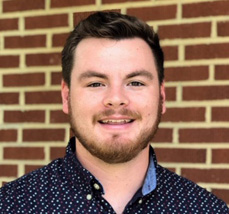 David James Orcutt
worship leader
David James Orcutt began serving as Worship Leader for Green Pines in August of 2019.  He is a graduate of Appalachian State University with a Bachelor of Music degree in vocal performance and is in pursuit of a Master of Divinity in Worship Leadership from Southeastern Baptist Theological Seminary.  He is not a stranger to the eastern wake county area and grew up serving in lay capacity at his home church, Central Baptist Church, in Wendell, NC. Apart from his love for music, he enjoys playing disc golf, watching movies, and spending time with his wife, Samantha, and dog, Phoebe-Mae. His favorite sound to hear are the voices of a congregation during corporate worship. 
email: djorcutt@greenpines.org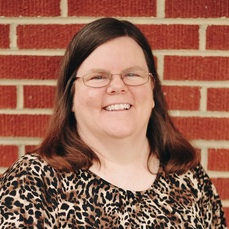 Tracey Lozares
Pastoral Assistant
Tracey has had the role of administrative assistant since 2004. Originally from Raleigh, she graduated from Sanderson High School and then North Carolina State University with a degree in Business Management. She is married to Reymond and has two daughters, one step son and two grandsons with whom she enjoys spending her time. If trying situations arise, she still has a helpful, positive attitude and with her gift of service, you will see her serving in numerous places throughout the church.
email: tlozares@greenpines.org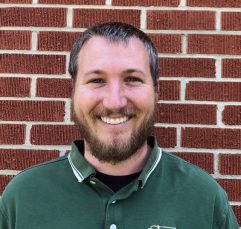 Josh Korth
student minister
Josh has been attending Green Pines since 2012 and began serving on staff in 2019. He was born in South Jersey and spent several years in Western New York before moving to North Carolina. He graduated from Liberty University in 2011 with a degree in Biblical Studies. He has been serving in youth ministry in some capacity every year since 2009 and has been working with the student ministry at Green Pines since 2012, and has joined in sharing the Gospel in various places around the world with our church. He enjoys listening to music and watching sports, particularly hockey and soccer.
email: jkorth@greenpines.org
John Melancon
sENIOR SUPPORT
John Melancon serves on the staff of Green Pines as Senior Support. He began his ministry here on January 1, 2021. He graduated from Atlantic Christian College in Wilson, NC, attended Southwestern Baptist Seminary, Ft. Worth, Texas and graduated from Southeastern Seminary, Wake Forest in December 1983.
He entered pastoral ministry in 1974. With some interruptions he finished full time ministry in 2017 having served Pinetops Baptist Church, Pinetops, NC for over 27 years. He has been married to Pam for 47 years. They have three children and three grandsons. He is looking forward to a fruitful ministry at Green Pines.
email: jmelancon@greenpines.org
Kylie Honeycutt
preschool ministry coordinator and weekday Preschool director
Kylie has been a member of Green Pines since 2016 and started working in our Weekday Preschool right away. She recently began as our Interim Preschool Ministry Coordinator in July as well as our Assistant Director for the Weekday Preschool. She was born and raised in New England but moved to North Carolina in 2002. She has an Associate's degree in Psychology and a Bachelor's degree in Human Service Management. Her two daughters, Madison and Lucy, are the most important part of her life. Her favorite verse is Proverbs 3:5-6, "Trust in the Lord with all your heart, and do not lean on your own understanding. In all your ways acknowledge him, and he will make straight your path."
email: khoneycutt@greenpines.org
Melissa O'Neal
ADMINISTRATION ASSISTANT
Melissa has worked for Green Pines Baptist Church since 2014. She has been a member since 1999. She is a graduate of Barton College where she received her BFA in graphic design. She met her husband of 30 years, Teddy during college and has two daughters. She feels it is a true blessing to be able to use her gift of design for the ministry of the church. A verse that helps motivate her is 1 Cor. 15:58.
email: moneal@greenpines.org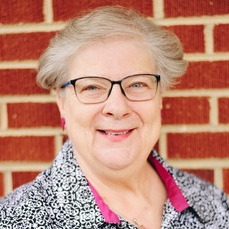 Gloria Young
ADMINISTRATION ASSISTANT
Gloria has been a member of Green Pines Baptist Church since July 2009. She graduated from Southern Nash High School in Bailey, NC and then attended Hardbargers Business College in Raleigh, NC. Gloria ministers thru the Cornerstone Adult Fellowship and helps in many other areas throughout the church. Her favorite verse is "We love because HE first loved us." 1 John 4:19. 
email: gyoung@greenpines.org