"I love those who love me, and those who seek me find me."
Proverbs 8:17
Thanks for checking us out
You may be new to the area, looking for a church to call home or just looking around. In any event, we are thrilled you stopped by and we hope you find what you are looking for.
Please, if you have any questions, concerns or comments, don't hesitate to connect with us. You can send us an email at contactus@greenpines.org, call us at 919-266-1613, or fill in the form at the bottom of this page.
Of course, please stop by and attend our next service. We'd love to see you.
Below is summary of our beliefs. Just click on one to read more about that topic.
The Bible
We believe that the Bible as originally written is the inspired, infallible, authoritative and inerrant Word Of God and the supreme authority in all matters of faith and conduct.
Jesus
We believe that Jesus Christ, the eternally preexistent Son, is fully God and was fully man, having been conceived by the Holy Spirit, born of a virgin and lived a sinless life. He now sits at the right hand of the Father and intercedes for us.
Holy Spirit
We believe that the Holy Spirit lives in every Christian and His ministry is to guide, instruct (conviction of sins) and empower the believer for godly living, growth and ministry. The difference between a saved and unsaved person is a God-produced difference through the work of the Holy Spirit.
God
We believe that there is one living and true God, eternally existent in three persons: Father, Son, and Holy Spirit.
Salvation
We believe that everyone sins and as such, no one has the ability to save themselves by doing good deeds or by being a 'good person'. It is only through accepting Jesus Christ as Lord and Savior that one can receive eternal life in Heaven. Salvation and eternal life in Heaven is available to anyone who acknowledges in their heart that Jesus Christ died on the cross for their sins, rose bodily from the grave and then asks Him to forgive them of their sins and save their soul. Once a person has been saved they cannot lose their salvation.
Church
We believe that, as Christians, we are commanded to use our God ordained gifts to love one another and to support and build up the body of Christ, the local Church.
Creation
We believe that God created the heavens and the earth, including all life, by a direct and immediate act and not by the process of evolution.
Resurrection
We believe that everyone will be resurrected from the grave: the saved resurrected to eternal life in Heaven and the lost to eternal damnation in a real and literal Hell.
The Word
We believe that, as Christians, it is a responsibility, a duty and a joy to spread the Word of God to all who will listen.
Questions?
Now that you know more about beliefs, it is not uncommon for people to have some questions.
If you have any questions, please don't hesitate to send us a message by clicking here, giving us a call at 919-266-1613 or stopping by and asking to speak one of our ministers or elders.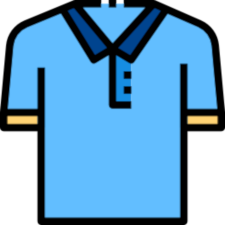 What Do I Wear?
Jeans?  Dressed up? Casual?
The short answer is: Yes.
Please, come as you are.  Some people like to come to church in their "Sunday Best."  Others prefer to dress the same as they dress any other day.
At our church, you will see people in business attire sitting next to people in jeans. We are much more concerned about meeting you than what you wear.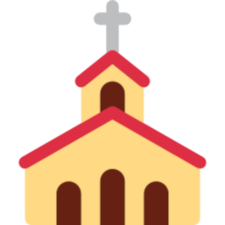 What Can I Expect?
Our service begins at 10:00 every Sunday morning and lasts about an hour.
We are proud to have people from a variety of cultures and ages at our service.
Our teachings are gospel-centered with the overall goal of enabling a connection to God for each and every person.
We also connect with God through singing, prayer, scripture readings & worship.
Stop by and check us out!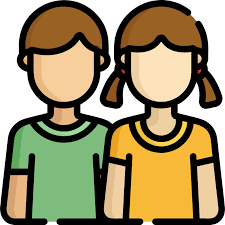 What About My Kids?
At Green Pines, we are, as the saying goes, a family together in God's presence.
As a family-oriented church, children are fully welcome to sit through our services.
Children ages 3 to kindergarten are welcome to join Wee Worship located in the preschool wing during our 10:00 am Worship Service. There they will learn how to worship our Lord and Savior, Jesus Christ with children their own age.
Babies through age 2 will be in 2 other preschool rooms and will have interactive play and a Bible story during the worship service.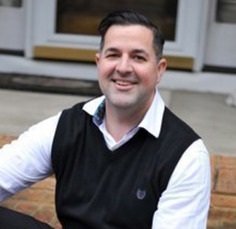 Jarrod Scott - Senior Pastor
Jarrod has been serving as Senior Pastor at Green Pines since 2005. He earned a Master's of Divinity Degree from Southeastern Baptist Theological Seminary in Wake Forest.  Jarrod's ministry is characterized by a verse by verse teaching style of the Bible showing how God's word is applicable in our lives today.
If you have any questions or comments for Reverend Jarrod, feel free to send him an email at jscott@greenpines.org
Questions? Comments? Just Want to Talk?
We'd like to hear from you. Simply fill in the form below or send us an email at contactus@greenpines.org
If you prefer, feel free to call us at 919-266-1613 or just stop by and talk to us.