"So faith comes from hearing, and hearing through the word of Christ."
Romans 10:17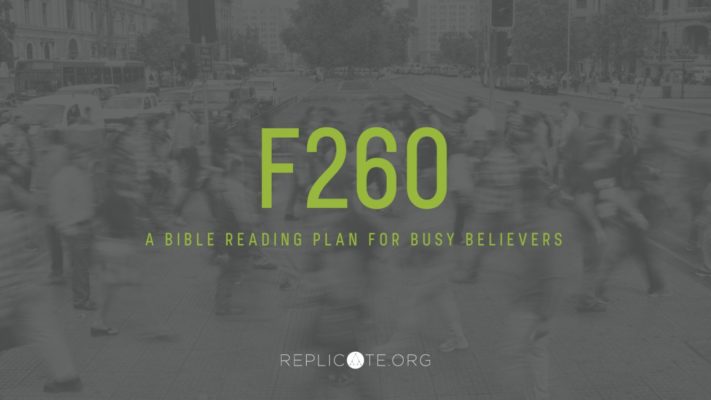 As a church family we will be reading through the Bible in 2018. The F260 is a two hundred and sixty-day reading plan that highlights the foundational passages of Scripture that every disciple should know.
Click on the picture to the left for the reading plan or click here.
Download the "Replicate" app to your smartphone/tablet. For more information go to replicate.org/f260-bible-reading-plan.
We look forward to how God will use our Bible reading in our daily lives! Because of what Christ has done in us, our stories matter. Sometimes the most encouraging thing we can do is to share how God has worked in our lives. We value hearing and sharing your story.
If you have a story to share, please fill out the form below.