"Let the elders who rule well be considered worthy of double honor, especially those who labor in preaching and teaching."
1 Timothy 5:17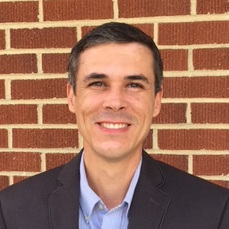 Brad Paradis
Family minister
Brad has been serving as the Family Minister here at Green Pines since 2018. Brad was born and raised in California, received a bachelors degree from Boyce College in Louisville, KY in 2002 and completed a Masters of Dvinity from Southeastern Baptist Theological Seminary in Wake Forest, NC in 2007. Brad has served churches in California and North Carolina in various roles and been privileged to have men and women of great faith invest in him along the way. He hopes, in turn, to invest his faith in others. While living in Kentucky, he met the love of his life, Danielle. They have been married since 2000 and have twins named Abigail and Avery. Brad has a deep passion for people to know and love God. He has a particular interest in the process of spiritual formation and how it is passes from one generation to the next. His curiosity drives a desire to learn new things. He gets excited to hear and see how people are growing in their faith and taking the good news of Jesus to their neighbors in love. Brad likes most things that involve other people but some of the things he enjoys most are exploring new places with his kids, eating a nice meal with some friends, an occasional round of golf or hearing his church family sing together each Sunday morning.
email: bparadis@greenpines.org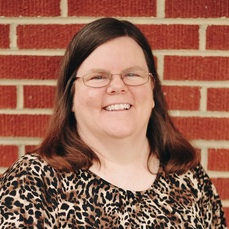 Tracey Lozares
Pastoral Assistant
Tracey has had the role of administrative assistant since 2004. Originally from Raleigh, she graduated from Sanderson High School and then North Carolina State University with a degree in Business Management. She is married to Reymond and has two daughters, one step son and two grandsons with whom she enjoys spending her time. If trying situations arise, she still has a helpful, positive attitude and with her gift of service, you will see her serving in numerous places throughout the church.
email: tlozares@greenpines.org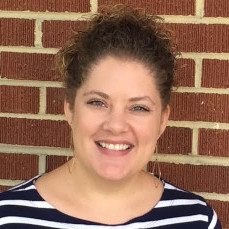 Libby Brock
weekday preschool director
Libby has been employed with Green Pines Preschool since 2017. She has lived in the Raleigh area for over ten years, but the Upstate of South Carolina is where she was born and grew up. She has been married to Brad, her high school sweetheart since 2006; and they have one daughter named Anderson. Libby has over 10 years experience working with children and has a diverse background that ranges in everything from physical education
to working with special needs children. Preschool-aged children is her favorite age to work with though! One of her biggest joys is being a mother and enjoying the blessings of her large extended family. Her family happily takes up most of her free time, but she also enjoys crafting, making jewelry, and thrifting! She considers it a privilege to teach children of the love of Christ. Jeremiah 29:11 is her favorite verse, " 'For I know the plans I have for you,' declares the Lord, 'plans to prosper you and not to harm you, plans to give you hope and a future.' " Libby can be contacted at
email: lbrock@greenpines.org
MELISSA O'NEAL
ADMINISTRATION ASSISTANT
Melissa has worked for Green Pines Baptist Church since 2014. She has been a member since 1999. She is a graduate of Barton College where she received her BFA in graphic design. She met her husband of 26 years, Teddy during college and has two teenagers daughters. She feels it is a true blessing to be able to use her gift of design for the ministry of the church. A verse that helps motivate her is 1 Cor. 15:58.
email: moneal@greenpines.org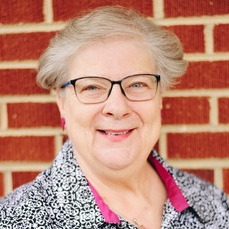 GLORIA YOUNG
ADMINISTRATION ASSISTANT
Gloria has been a member of Green Pines Baptist Church since July 2007. She graduated from Southern Nash High School in Bailey, NC and then attended Hardbargers Business College in Raleigh, NC. Gloria ministers thru the Cornerstones Senior Ministry and helps in many other areas throughout the church. Her favorite verse is "We love because HE first loved us." 1 John 4:19. Gloria can be contacted at
email: gyoung@greenpines.org